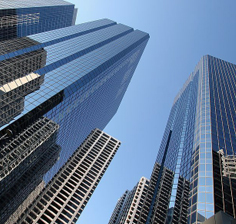 Guangzhou dachuan machinery Co., Ltd. founded in 1997, has focused on food packaging machinery research and development and manufacturing, especially in the field of bottled goods complete production line equipment has a unique solution, the main products include automatic fruit and vegetable washing, crushing and mixing system, high-speed washing bottle equipment, series automatic thick sauce filling machine, automatic weighing filling machine, filling machine and pickles jar full automatic sealing machine series, series fully automatic screw cap machine, labeling machine, robot automatic packing equipment for pallet. Company's products complete specifications, has years of experience in production line to form.
Guangzhou dachuan machinery co., ltd adhere to the principle of dedicated, professional, in order to solve customer's difficulty as own duty, committed to conquer pickles condiment industry realized the problem of automatic production, for pickles food enterprises with advanced equipment and excellent service, reliable quality.
Guangzhou dachuan machinery co., ltd. Complete product lines, can provide not only single machine equipment, can provide design and supply of large packaging production line, at the same time also has a large-scale packaging production line installation and debugging experience of site management and coordination, have provide turn-key engineering services.
Rich experience in design, planning and a professional team enable us to provide customers with a unique solution, also make our products constantly. At the same time to ensure the reliability and durability, our all key elements are used in the world-class brand products and meticulous design and materials, is our quality assurance, as well as the guarantee for we win the customer confidence. Guangzhou dachuan machinery co., ltd. uphold the "people-oriented, respect for science," the management idea, take the customer demand as the guidance, take customer satisfaction as the pursuit. Guangzhou dachuan machinery co., ltd. in line with the common development and establish a long-term friendly and cooperative partnership, the principle of always constantly committed to set up perfect after-sales service system.
The company's service tenet: excellent technology, high-quality product quality and first-class service. We thank our customers for a long time, also thanks to our growing new customer support. The company has always been committed to become outstanding supplier of packaging industry, provide customer satisfaction services.